Concept
With lots of quality restaurants and stores in a greenish and open space- Enjoy a stroll in the splendid seasons with cheery blossoms in spring, bright green colors in summer, and red leaves in autumn,along with celebrate your important days, and Brighten up your heart.
Shop guide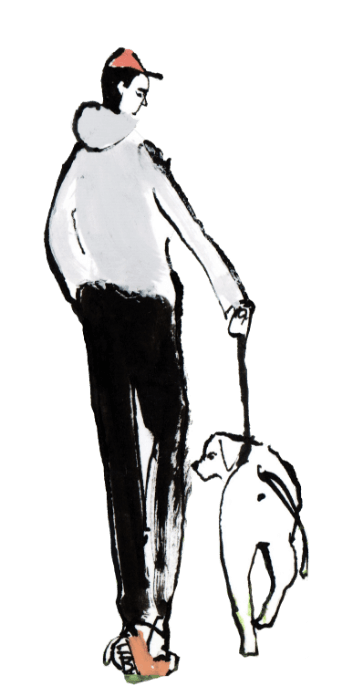 1

LA BETTOLA da Ochiai NAGOYA

Italian

A restaurant operated by Tsutomu Ochiai, the celebrity Italian chef. Enjoy authentic Italian home dishes in a prefix style (free combination).

2

SUMIYAKI UNAGI KASHIWA TOGAWA

Japanese(Unagi and Chicken)

The restaurant serves Unagi(eel) grilled with Binchotan charcoals and "Okumikawadori" chicken.Enjoy the delicious dishes with the view of beautiful Zen garden.

3

IKESHITA CAFE HANAGOYOMI

Japanese cafe

An all-day Japanese café- from the morning to the evening. Pet-friendly terrace seats are also available.

The special bread baked by Eric Kaiser's traditional baking method resembles the classic French techniques do take your sensations to new heights.

Offering more than 30 kinds of spectacular desserts created by the celebrity pastry chef Hironobu Tsujiguchi at all times.

6

SANPI-RYORON NAGOYA

Japanese

A popular Japanese restaurant operated by Masahiro Kasahara, offering seasonal dishes in the "Chef's Recommendation Course Meal".

7

SEIJO ISHII

Supermarket

A grocery store with premium local and overseas ingredients, as well as a huge number of specialties.

8

HAUTE BEAUTE CARITTA

Hair salon

An haute couture salon aims to pull out the beauty all customers, polish it, and complete "total beauty".

A café with a great variety of selections and a soothing atmosphere to indulge- lunch, dinners, drinks, and all dining scenes.

10

YF DENTAL OFFICE

Dental

A completely private dental clinic that prioritize customers' satisfaction through sufficient communication and consultation.
Access
Coming by car

Metro highway Haruoka Exit

Approx. 10 mins (through circular line → Hirokoji Dori Avenue → Go west at Ikeshitanishi Intersection)

Tomei Expressway Nagoya IC Interchange

Approx. 25 mins ( Through Higashiyama Dori Avenue → Turn north at Ikeshitanishi Intercross)

Coming by railway

Nagoya station

Subway Higashiyama Line

Ikeshita station

4-min walk
Map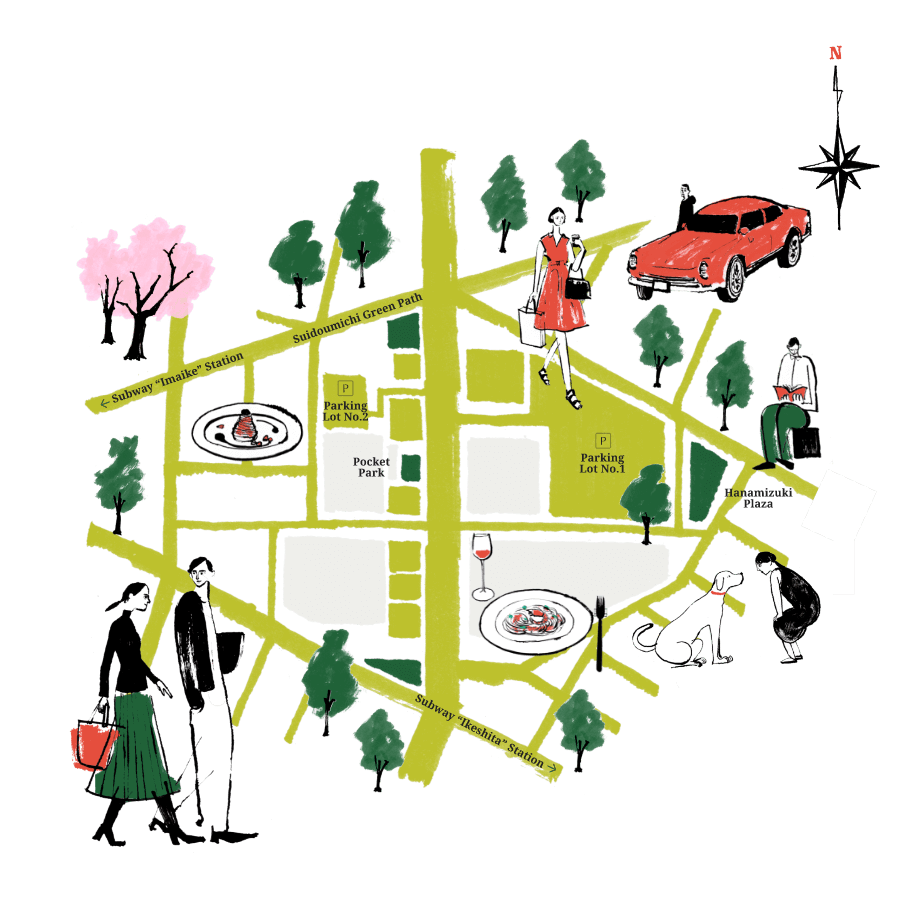 Parking discount

Store customers can enjoy parking discounts. Please show your parking tickets at your purchase at the stores.

(*) Up to two discounts from two stores. (*) The following discounts are for clients at all purchases amounts.

1 hour free

・MAISON KAYSER
・FORTISSIMO H
・SEIJO ISHII

2 hours free

・LA BETTOLA da Ochiai NAGOYA
・SUMIYAKI UNAGI KASHIWA TOGAWA
・SANPI-RYORON NAGOYA
・HAUTE BEAUTE CARITTA
・air café
・YF DENTAL OFFICE
・IKESHITA CAFE HANAGOYOMI

Parking gee

Fee/ JPY100 per 20 mins
Max. charge / JPY 1,500/ 24 hours parking

No. of parking

Parking lot No. 1/128 autos/ left steering wheels are welcome
Parking lot no. 2/ 26 autos

Bike parking

Please put your bike/motorbike (2 spaces) in our exclusive parking space.